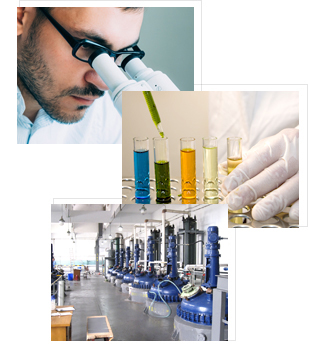 Tianjin YR Chemspec Technology Co.,Ltd(Y & R) is registrated in Tianjin Free Trade Zone(FTZ),the company is re-organized from Kingchem International Ltd which firstly set up in 2012.We are engaged in the production and distribution a broad range portfolio of specialty,raw materials,additives,intermediates and solvents for the global cosmetic,personal care,pharmaceutical,food,H&I and other Hi-Tech industries.

Y&R is one of the reliable sources in the world for high quality performance raw materials,additives,lab/reaserch and other fine chemicals,we are foucsed on DL-Panthenol,D-Panthenol,Gamma-Polyglutamic Acid,Polyquaternium,PVP Polymers and Pyrrolidone based solvents/intermediates,PVM/MA Copolymers,Amino Acid Series.We are offering 24hours after-sales service,technical support,our current market network is expanding to N/S America,EU,South East Asia,Middle East and worldwide.

Except all products which listed in the website,Y&R is taking the location and policy advantages in the FTZ,who can well provide a package products service to help our partners save the paying on cost,time and reduce the risks to consider any new suppliers.

Y&R is always committed to implement the strategy of substainable development,who is focused on the harmony of human and nature for striving to creat civilized developing way.

'Mutual Trust & Sharing,Mutual Cooperation & Benefits' is our mission and our sincerece cooperation way which we are seeking for and setting up with our partners in the global.​Y&R is dedicated to being Your Beauty & Health Partner.